Our franchise opportunity gives you a great career option after redundancy.
" Setting up my own gardening franchise business with Ed's Garden Services was the best move I ever made. My profit was almost £50,000 by my second year"- Marcus, 2020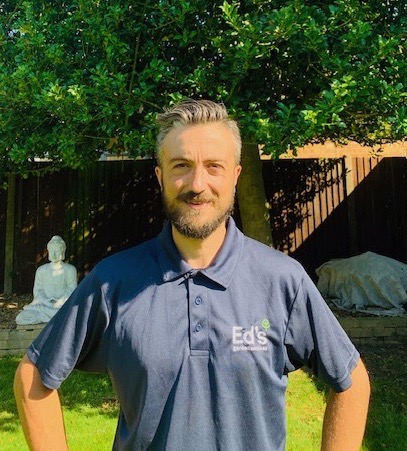 Some more comments from our business owners who have taken up the Ed's franchise opportunity…
"My business is profitable and pandemic-proof and I love the work, outdoors lifestyle and the freedom of it all. What's more, it's important to me in these uncertain times to know that I have control over my own career future. Ed's ticks all these boxes and more."– Matthew, Folkestone
"You get great support to grow the business you want and you feel part of a great team. Setting up a gardening business is one thing but it's quite another challenge to set up and run a profitable one with a good lifestyle and peace of mind." – Dave, Andover
"I always knew running a gardening business would be fun and fulfilling but never thought it could be so financially rewarding. I'm also fitter and happier than I have been for years" – Mark, Ramsgate
Ed's has been helping people to build their own successful gardening businesses since 2003. We are now the leading UK gardening franchise business with more than forty successful gardening business owners in our team.
People have joined us from a whole range of career backgrounds. No previous gardening experience is required.
For us, the important attributes are:-
Passion to run your own strong business
Appetite for a challenge
Personable approach
Strong work ethic
Desire for an outdoors lifestyle
We are confident that we can teach you the rest of what you need to run a thriving gardening business.
Business set-up investment is required and Government finance schemes are currently available.
If you are interested in finding out more, please visit our website https://edsgardenbusinessfranchise.co.uk
or call us on 07912 289281