Exciting New Opportunities for a Brand New Year
Here at Ed's we are very much looking forward to all the exciting new opportunities that we know 2022 will bring.
Although it feels like the dead of winter at the moment, let's just think about things this way. In a matter of weeks (eight to ten to be precise) we know that spring is going to spring once more and our gardening year is going to burst into bloom. Demand for our services will once again go through the roof and we will be very busy gardeners indeed for the rest of the year.
Exciting New Opportunities and Busy Times ahead
For our existing business owners, of course it's great that very busy times ahead are a given. They know that the high demand levels we cultivate in Ed's underpin their successful businesses and enable them to thrive. They enjoy a bit of a breather in January and February to get everything ship shape for their busy gardening year ahead in the peace of mind that their working days will be as full as they want them to be very soon.
However, this is also a very interesting consideration for potential new business owners. Of course, anytime is a good time to join Ed's. However, January is a particularly good time. Why? Well, because there is a great window of opportunity to join our franchise business, get your initial training under your belt and get your businesses set up ahead of March. This means that, as soon as spring decides to spring into action, you can do exactly the same. What's more, in Ed's there are no monthly franchise fees to pay either this month or next. They start when your business starts in March. It's all as simple as that.
Ed's New Business Owner update
Ed Harrison has only just joined Ed's at the end of 2021. He is already well on his way with setting up his brand new gardening business in Worcester North.
We had a chat with Ed today to talk about how his own business set up is going ….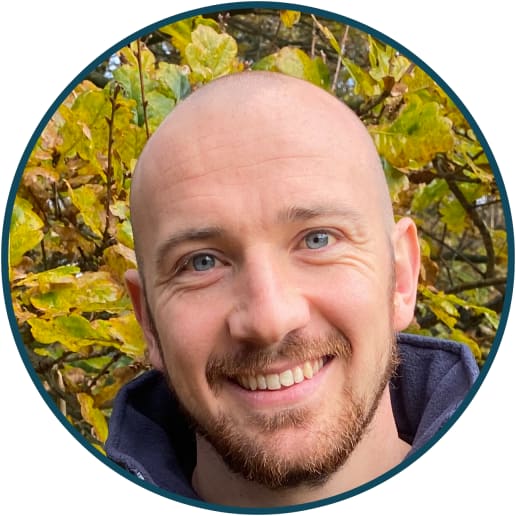 And so, over to Ed…
"I am really excited about the year ahead. Usually January is such a dull month but the start of 2022 has been quite the opposite for me. I'm now at the stage where I just can't wait to switch my business on. I am so pleased I decided to join ahead of the new gardening year."

"My training is well on track and I've also had the opportunity to draw from the experience of a range of Ed's business owners. Yesterday, for example, I spent time with Paul who runs his Ed's business in Swindon. Paul is a very experienced business owner who is running a great business. It was a real pleasure to spend time with Paul and to see how he runs his thriving business. Paul is very intelligent, has great business acumen and is a really nice guy as well. Nothing was too much trouble for him. He was happy to take the time to talk me through any of the aspects of the Ed's business model. I really enjoyed my day and felt even more fired up at the end of it."

"If anyone is seriously considering joining Ed's and wondering about when the time is right, I would say don't just think about it, do it. Of course, you can join at any point in the year. However, if you join now, you have the opportunity to take 2022 by the horns and get the absolute most out of it for your business. Let's face it, 2022 will only happen once."

Does Ed's feature in your plans for 2022?
At Ed's we are finding that the pandemic seems to have changed how people are thinking about their future careers. They seem to appreciate the value of the outdoors much more and want to create their own job security. Running your own Ed's business ticks all of those boxes and more.
If you would like to find out more about joining Ed's, please do get in touch.