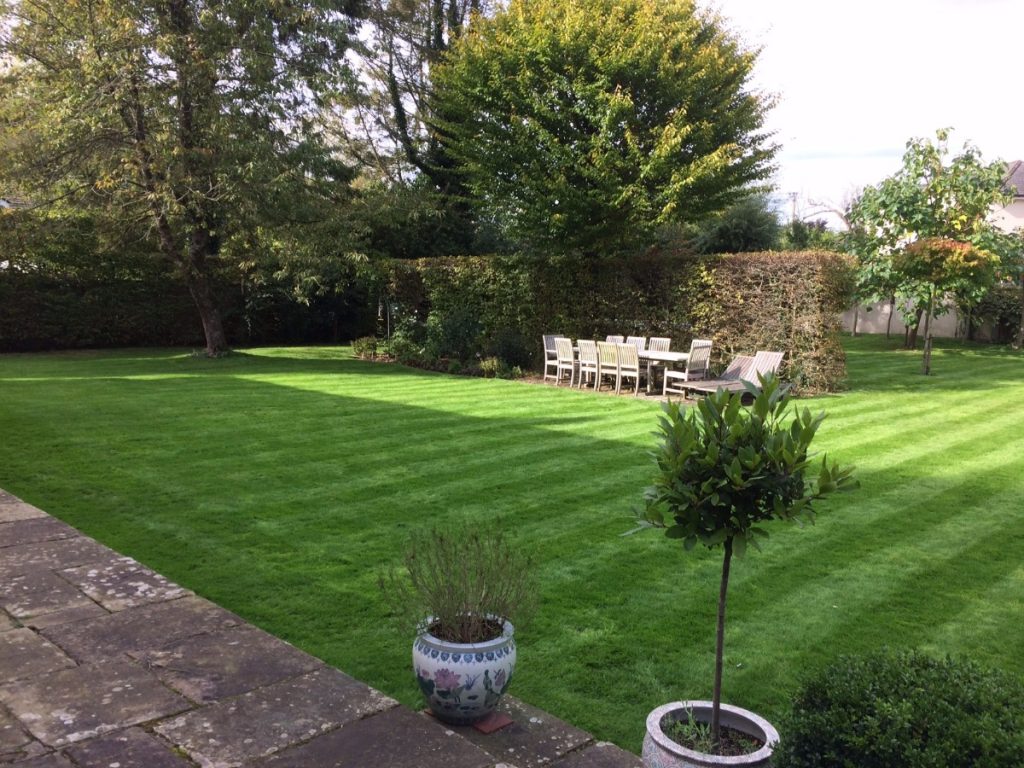 New gardening business in Chislehurst is the word on the street!
We are thrilled to announce that Chris Snowball is joining our thriving team to run his very own new gardening business in Chislehurst.


New Gardening Business – Background


So, after many years in banking, Chris decided it was most definitely time for a change. A lover of the outdoors, running his own gardening business was an ideal fit for him.


Why did you choose a new gardening business with Ed's?


Chris thought at the outset that he might go it alone. However, he told a friend about what he was thinking of doing. This led to them saying that they knew someone running a great Ed's business. Consequently, they urged Chris to have a look at Ed's before making his decision.


We'll let Chris tell the rest of the new gardening business story…


"My friend told me that they knew someone who was running a successful Ed's business not far from me and that it sounded like a really good set up. I thought I would have a look at Ed's website. It was excellent. Consequently, I got a great impression about the franchise business right from the very start."

"In a nutshell, I was impressed by the Ed's business offering right from the start. Significantly, I found that everything was laid out really clearly and professionally. First impressions are very important and Ed's was great. Without any hesitation, I went on to arrange a chat with Annette, the Ed's business coach. I was very impressed with that conversation. Crucially, I got all the information I needed. Furthermore, there was absolutely no pressure to move forward if I didn't think it was right for me. However, by the end of that conversation I thought that Ed's might very well be the way forward for me."
How did things unfold?
"I then went on to meet Ed and my conviction grew that that the Ed's business venture was a great fit for me. Importantly, I felt that I could make a really good living and flex the business model to run a larger-scale business with several vans. However, I could see that the venture still offered a really good work/life balance as a lot of the headache of marketing and business admin is just taken away from you."
What helped you make your decision?


"Beyond that initial fact finding and introductory meetings, a huge plus for me was getting to spend quality time with established franchisees. Again, there was no feeling of pressure, just a will to relay all the information I needed to make the right decision for me."
"I was able to meet a number of business owners and they were very impressive as well as very approachable. What was immediately clear is that Ed's selects a really good calibre of franchisee. I could see then that it was clearly a two-way process – Ed's was choosing me just as much as I was choosing Ed's".
Any doubts as you went through the process?
" I had lots of questions and I would be lying if I said I wasn't nervous about what I was thinking of doing. However, all my questions and doubts were addressed properly and no question was seen to be silly. The Ed's team took the view that I was making a big decision and it was absolutely normal to be asking lots of questions. In fact they said they would have been much more concerned if I hadn't been testing the robustness of the business."
Was it an easy decision in the end?
"Strangely, it was really easy. I actually couldn't find anything not to like about Ed's. I still felt a bit nervous as it was all new. Yet I absolutely knew that I was making the right decision for me. It just all seemed to click into place."
How are things going so far with your new gardening business?
"Well, I have finished my initial training and I'm starting running my fully fledged business this week. I've already had a few jobs and my confidence is building already. I'm still at the very start of my journey. However, I feel hugely supported, both by the office and by other Ed's business owners. I am hugely looking forward to the future and can already visualise the garden services business that I want to be mine."
Everyone at Ed's wishes Chris all the very best with his business. We look forward to updating on his journey.