The Ed's team had a great training session at RHS Wisley today. We had a really good turnout of bright-eyed and bushy-tailed Ed's Operators, all fired up to develop their ever-growing gardening wisdom.
As always, our Ed's expert on all things horticultural, led a brilliant session, covering topics ranging from the latest in lawn technologies to ladders and a whole lot of others in between. For the record, we STILL haven't managed to come up with a gardening question that he can't answer!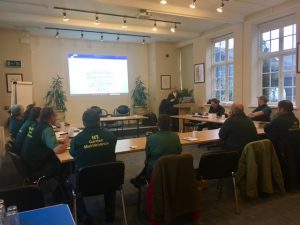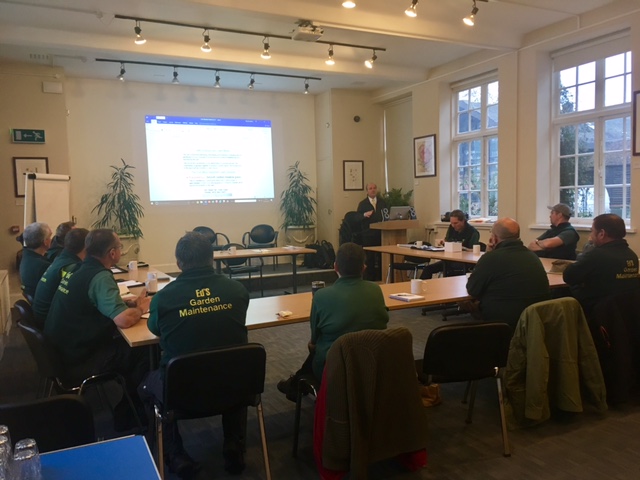 We were delighted to welcome some of Ed's most recent Operators to their first ever Wisley session. Neil Miller (Rustington), Haydn Jones (Southbourne) and John Spencer (Maidenhead) all joined Ed's over the last few months and they have just finished their induction training and are rearing to get started with the gardening season ahead.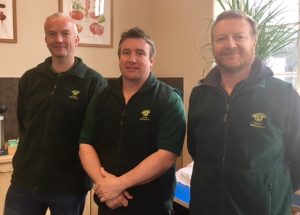 And it's not only our newer Operators who enjoy being back in the classroom listening to the pearls of wisdom. Our seasoned Operators enjoy the sessions just as much, always find out lots that they didn't already know.
Here's our veteran of veterans, Ed himself, looking very attentive in class…