Moving from one premier league team to another
Gardening business goals is what it's all about at Ed's and we constantly strive to be at the very top of our game.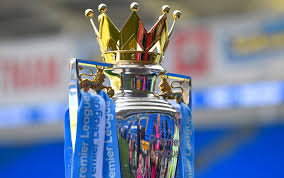 We are very pleased to announce that our thriving Ed's team has just grown once again. We are thrilled to welcome aboard Jack Bayford, who is setting up his Ed's gardening business in Hitchin, Hertfordshire.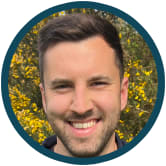 Gardening Business Goals – The Background
Gardening business goals are very much at the forefront of Jack's mind at the moment. He is an experienced groundsman, most recently working for a well known and prestigious London stadium. Building his gardening business under the umbrella of a top quality brand is something that is very important to Jack. Here is what he has to say about his joining experience…

"My last job was certainly an amazing experience and a good social talking point! I learned a lot and thoroughly enjoyed my time working for a top football club. However, despite the perceived glamour of it all, the reality was long commutes, high pressure and the feeling of being a very small fish in a huge pond. I also wondered how I would progress my career as part of such a large team."

"Whilst the idea of having more responsibility and running my own successful gardening business has appealed for some time, I also felt that I would be giving up a good remuneration package for a lot of unknowns."

Gardening Business Goals – The Perfect Solution
"The perfect solution to my dilemma was Ed's! I don't think I would have had the courage to give up such a "good job" without the confidence and perspective that I was moving to something even better."
"With Ed's, I could see that I would have the responsibility and opportunity I was seeking. However, I will also have most of the risk removed. Finally, I will have massive potential to build a great gardening business."
The quality of the Ed's brand
"I have been around some quality brands and I can see that, in the gardening business world, the Ed's brand is second to none. That will be a great platform on which to build a top-tier, quality gardening business that will be well beyond anything I could build independently."
The joys of gardening
"Finally, and certainly not least. It's not just about the business side of things for me. I love working outdoors. It's healthy and good for my overall wellbeing. I love working with lawns too. There is a real sense of satisfaction when you nurture them and they are transformed into looking great. That's the icing on the cake for me really. I get to do something I love, run my own show and get all the business support I need to succeed. You really couldn't ask for better."
"As part of the joining process, it has been so inspiring to see what others have made of the Ed's opportunity. Now I am more than ready to make the most of mine."
We wish Jack all the very best with his new Ed's business and look forward to updating on his progress with his business.