A new season is definitely already in the air. Snowdrops are showing. Daffodils are sprouting. Birdsong is filling the air. Also, here at Ed's we have a lot to sing about. We too have grown recently with some promising new Business Owners join the Ed's Team. The most recent is Andrew Selwyn. Andrew has just joined Ed's to run his own gardening business in Chertsey. Andrew is one of the younger members of our team but he certainly knows what he is looking for from his Ed's business. We are thrilled to welcome him to our friendly team. Furthermore, we can't wait to see just what he is going to do with his new business.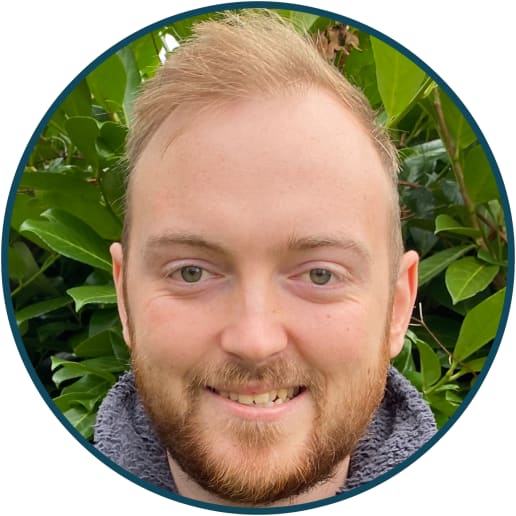 And so, over to Andrew f0r a few words …


Background…

"And so, I've worked in the hospitality sector for a number of years. Career progress came quickly for me and I gained good managerial experience. However, although I was good at my job, I wasn't really enjoying it. The pandemic brought strife to the hospitality sector and I went through furlough then the risk of redundancy although I did keep my job in the end. In truth, I thought I would be relieved but the reality was that I was thinking did I really want to keep it?"
"I love the outdoors – I'm a Scout Leader in my spare time. Also, there is a history of running businesses in my family. I've always loved the idea of being able to combine the two. My friend has a franchise and that's what got me thinking about the franchise route. I then spoke to a family friend who knows a lot about businesses and they said upfront " If you do a gardening franchise, it's got to be Ed's. They are simply the best in the business." They were right! I did my homework but came to exactly the same conclusion. I knew early on that this was the way to go. However, I had to be patient and wait to get all my ducks in a row to be able to pursue my dream."
Turning dreams into reality…
"As soon as I was ready to move forward, everything ran extremely smoothly at Ed's. The Office Team did exactly what they said they would and the other Business Owners are just great. They are such a helpful and friendly bunch. You know that everyone is rooting for you to succeed."
"And here I am, all ready to go with my new business. I've got my training under my belt and everything shipshape. I'm absolutely ready to make the most of all the opportunity that lies ahead."

Ready for the challenge?
" A new season ahead with all its promise! Absolutely. I'm as ready as I'll ever be. I'm a tiny bit nervous but I know that I am in extremely good hands. I will get all the help I need to grow my own business."


Any advice to anyone considering Ed's?

"Well, I consider 2022 to be a perfect opportunity to move my life forward. There is no time like like the present! I feel so much more energised and happy since I made my decision to join Ed's. If anyone is thinking about Ed's and is waiting for the right time, I would say that you can always find reasons to put off what you know you really want to do. Sometimes there is no substitute for just getting on with it. I am so glad that's what I have done."
We wish Andrew all the best with his brand new business and look forward to updating on his Ed's journey.

How does Ed's fit into your 2022?

The recent pandemic seems to have changed how people are thinking about their future careers. Many have had time away from the workplace and have had a chance to think about what really matters. They seem to appreciate the value of the outdoors much more and want to create their own job security. Running your own Ed's business ticks all of those boxes and more.

Therefore, if you would like to find out more about joining Ed's, please do get in touch.