Gardening Business Franchise – Full steam ahead for Ali

Ali McCormick started his Ed's gardening business franchise in Cambridge (North) in September 2020. And so, ten months down the line, we caught up with Ali to ask for some feedback. So, how is his franchise business reality matching up with his original expectations?

And so, on a lovely sunny day in Cambridge, Ali has taken a break from his mowing in a sun-dappled garden to give us the low-down on how things are going for him. Furthermore, we are keen to know how he plans to make the most of his Ed's gardening business franchise opportunity going forward….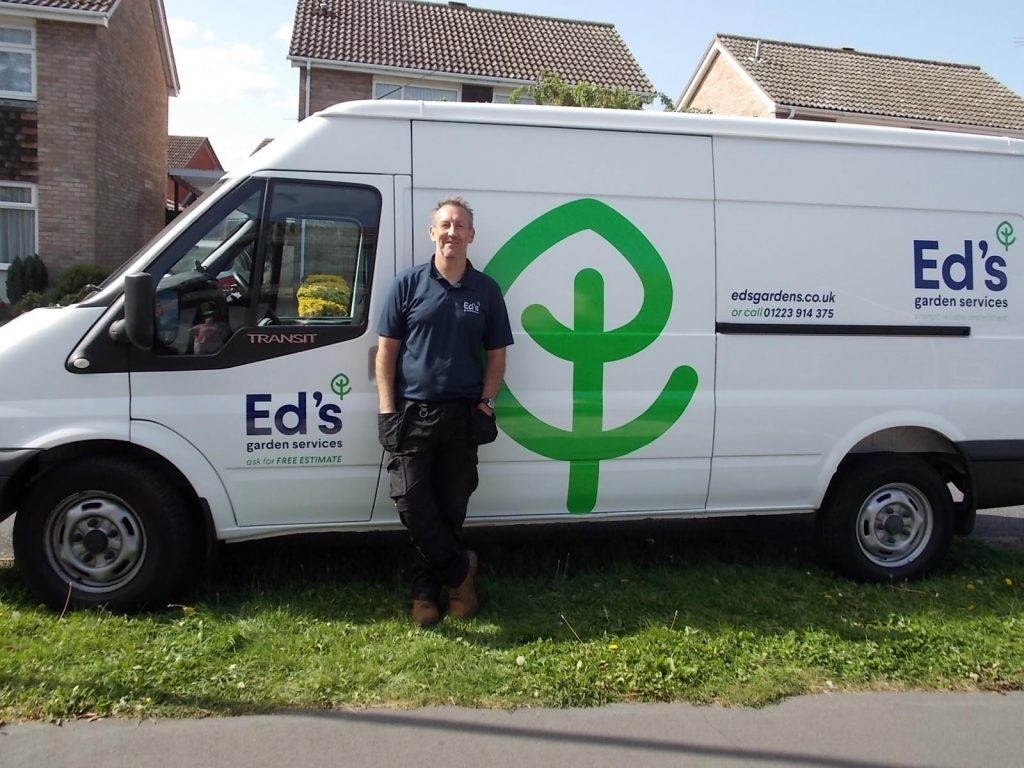 How is your gardening business franchise growing?
Ali laughs. "Phenomenally! I am blown away by just how much demand there is for my business's services. The Ed's franchise business model provides us with a LOT of work. It really is fantastic for building a sustainable and profitable business. I am truly amazed at how well my business is doing financially after such a short period of time."
What's the secret of the success of your gardening business franchise?
"In my view, the Ed's brand is just amazing. Ed's has an awesome 'marketing machine' that has been optimised over the years. I get so much high-quality work, it is unbelievable. However, there's so much more to it than that. It's all about being part of a real quality business. What's more, excellent customer service is at the core of it all and so it's like a virtuous circle. Success leads to more success. The variety of the work is great too, I never get bored. It's true that I love a challenge and there are plenty of those for the taking. I get great satisfaction from doing turfing jobs and some design work as well as mowing and other maintenance jobs."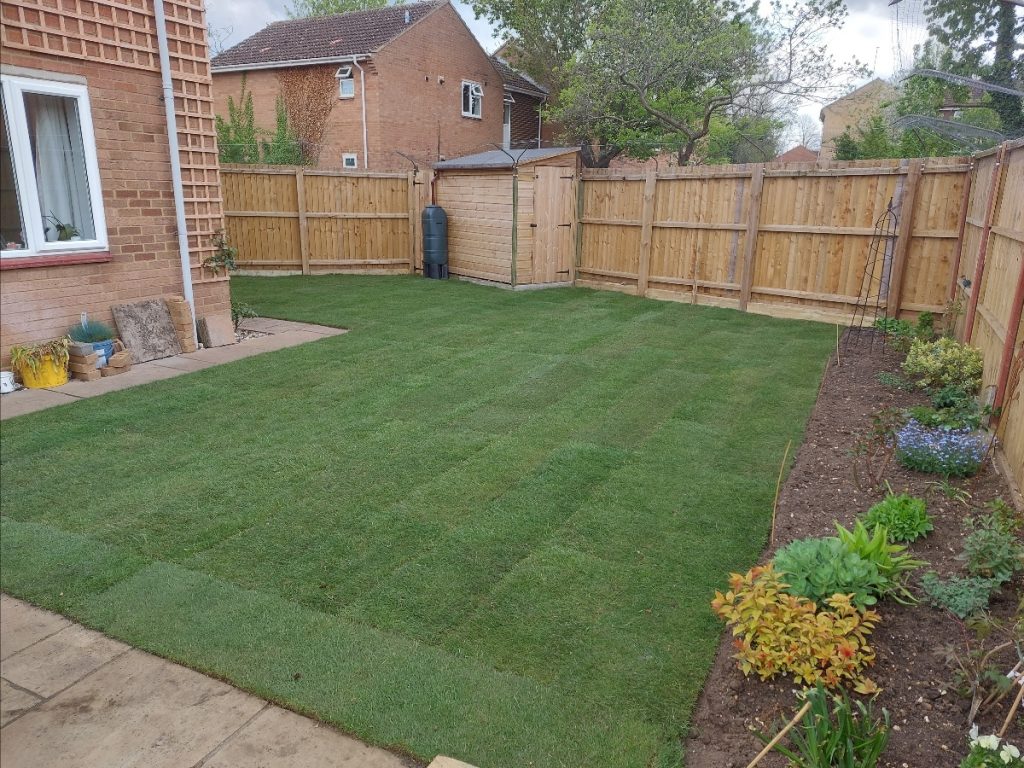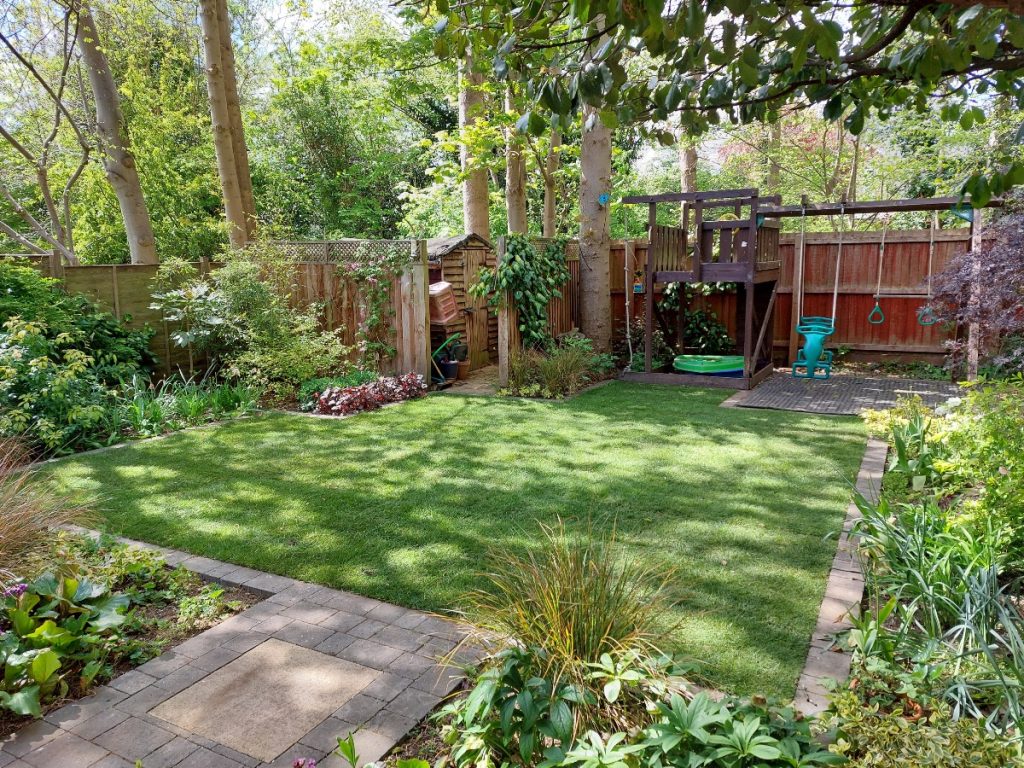 What sets Ed's apart from other gardening business franchises?
"I feel that the fact that are trained by the best in the business makes a big difference. I feel proud to be part of the overall Ed's franchise business and that's what I project when I am servicing my customers. Indeed, I find that I get so many referrals from customers who have been thrilled with my Ed's service and that is really good for the confidence. As I have more belief in myself, I run a better business. It's not just about being busy either. What is really important is to be growing a great quality business with excellent regular customers. With that, you have a brilliant platform to build on and to take your business forward from strength to strength."
Are you enjoying running your Ed's gardening business?
"I love what I am doing. I am starting to build a great business and that makes me feel very fulfilled and happy. However, quite apart from the business side, I really love gardening. It's great that I can achieve all this financially whilst doing something that I genuinely enjoy. This RHS study sums it up very well,explaining how Gardening regularly improves mental and physical wellbeing."
How does Ed's compare to where you worked before?
"Night and day! So whenI look back on my life in the Corporate world, with all its unhealthy aspects and politics, what do I think? Well, I genuinely feel relieved and free. I am naturally an energetic and positive person but all that was being stifled in a job which I felt had no soul. So I feel happier, fitter and far more fulfilled. I had been feeling 'stale' in my job for quite some time and kept doing it to pay the bills. I now feel totally energised, so much happier and am doing much better financially than just paying the bills. What is there not to like really!"

What are your plans for the future?
" My immediate plan is to grow my gardening business as profitably as possible over the coming months. I have a very fit and strong son who is happy to help me over the summer so that will be a very welcome extra pair of hands. I do think I will be taking on an employee in the near future though as my business is growing so much."
And for the longer term?
" Oh I know exactly what I want. One of the great things with Ed's is being able to feed off other established gardening business owners. I have spent time with a number of the established Ed's franchise business owners and I have identified exactly the business I aspire to. It's wonderful to be able to see how that looks in practice, rather than it just being some pipe dream. I have access to a number of mentors as well as a business coach within the Ed's gardening business franchise and they are always very happy to take the time to help me to steer my business towards my own goals."
What's so special about the Ed's business model?
"The Ed's franchise opportunity has all the right business credentials as well as brilliant flexibility. If you want to build your business to be a multi-vehicle management franchise, you absolutely can. However, if empire building is not your thing, you can also run your own little powerhouse and still generate great profits to fund your chosen lifestyle. The business model flexes to match individual circumstances."
And the lifestyle?
"Everyone loves the Ed's lifestyle! We don't have to drive far, we are outdoors, we get fit, we work when you want to. It certainly seems that Ed's franchise business owners don't really get tired of all the positives. When I looked at Ed's, one thing really struck me and that's that Ed's business owners tend to stay with Ed's for a long time. That, in my opinion, speaks volumes. If you can have all these positives in your career, why would you want to do anything else."
Do you have advice for anyone thinking of taking the Ed's garden business franchise opportunity?
"Just do it, you won't regret it. I am not being glib here. I did all my franchise business research really thoroughly and Ed's came out tops hands down. After I had all the facts and figures, I knew it was the right venture for me, I just had to find the nerve to do it! I'm really glad that I did."
Any final words of wisdom?
"Gardening really is great for the soul. And to be running a great gardening business is even better!"
"If you want:-
strong earnings potential;
great rewards;
to have lots of freedom;
to call your own shots (but still have a great safety net in place!)
and to feel part of a thriving team
then Ed's is a great option.
Not many career options tick all these boxes."
Finally, we thanked Ali for his candid update and left him to get back to his afternoon of happy gardening in the sunshine…
If you are interested in finding out more about Ed's, please get in touch. You can register on this website or if you would prefer an informal chat, just give us a call in the office on 07912 289281. We'd love to tell you more…